There are two options how to get from Prague airport - Václav Havel Airport Prague (PRG), to the city centre of Prague: Taxi and Bus. The most convenient and fastest option is taking the Prague Airport Transport. The ride to the city of Prague costs 730CZK (approximately 29€) and it takes around 30 minutes. The cheaper alternative is the bus. However, there is no direct bus route from the airport to the downtown area of Prague. Bus tickets cost only 1.20€ (32 CZK) per person and the journey takes a little less than an hour.
Airport - City Centre

1-4 passengers

Saloon car

5-8 pasengers

Minibus

> 8 passengers

XXL Minibus

From Prague Airport

750 CZK

990 CZK

3690 CZK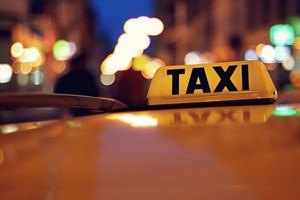 You may have heard that the Prague taxi drivers are ruthless and looking to rip you off at all circumstances. We hope this isn't the case, but unfortunately, taxi scams in Prague are a well-known reality, even among locals. Things have gone much better since the 90s, though, and many legal regulations have been put in place by the local government in order to restore the confidence in the Prague Taxi drivers. Unfortunately, it has not been entirely enough. Taxi companies still like to overcharge when they get the chance.
Most visitors are not staying in Prague long enough to learn how not to get overcharged. Luckily for you, Prague Airport Transport is here to help.
1. Private Transfers - Prague Airport Transport
We offer a ''fair fixed price'' of 750 CZK for a single trip between the Prague Airport and the City centre for up to 4 passengers in a saloon car and 990 CZK for a minibus for up to 8 passengers.
2. Uber
Another option of getting a car in Prague is to use the Uber app. You pay around 80CZK less for Uber (prices vary according to the demand and go significantly up during rush hours), however most of the cars I have tried are small, low end and sometimes dated vehicles and most importantly, Uber ''drivers'' are not drivers and they have no clue where they going.
3. Public Transportation 
Bus Lines:
119: Prague Airport - change at Nádraží Veleslavín to metro line A - 45 min - 32 CZK
100: Prague Airport - change at Zličín to metro line B - 45 min - 32 CZK
191: Prague Airport - change at Petřiny Metro Station line A - 24 min - 32 CZK
910: (Night Line) Prague Airport - City Centre - 40 min - 32 CZK
Airport express: Prague Airport - Prague Main Train Station (metro line C) - 35 min - 60 CZK
Current Fares available on the official Prague Public Transport website: http://www.dpp.cz/en
4. Official Airport Taxi
The official cabs are parked and waiting at the front of Prague Airport terminal buildings. Price from the Airport to the city centre gets to around 650 CZK up to 800 CZK and more in case you get stuck in traffic as they charge for every minute as a waiting time. 
 
Prague Airport Transport
Uber
Official Airport Taxi
Driver
Professional with good English
Sometimes very bad or no English
Sometimes very bad or no English
Pick up

Pickup at the terminal building with sign

Driver will help with luggage

Random and sometimes outside of the airport
In front of the Arrivals hall
Waiting Time
Arrive and go (no waiting time)
10 - 15 minutes
Arrive and go (no waiting time)
Extras

Driver knows Prague really well

Free bottled water on board

Free Wi-Fi on board

None
None
Price
730CZK / €29 (fixed)
€25 - €30 (depends on a traffic/demand)
€32
Still a bit scared of calling a cab in Prague? Don't worry — much of the city is very easily walk-able, which is how most locals prefer to get around. Prague has an excellent and easy-to-use public transit system consisting of metro lines, trams, buses, trains and even a funicular and ferry boats.
Why use Prague Airport Transport?
All our drivers speak English
24/7 customer support team
No hidden charges
No waiting or parking charges
Instant booking confirmation
Download your own invoice
We will help you with your luggage
Free Wi-Fi on board
Free bottled water on board
Free cancellation
Free Baby Seats
Live Flight Tracking
Meet and Greet Service
We offer meet and greet service on all airport and station pickups. On your arrival, our drivers wait in the airport/station arrival hall with your name, the passenger's name or company name on the sign board. A comforting thought, especially for first time visitors in Prague.
We accept the following types of payments:
Cash to the driver (CZK, USD, EUR and GBP)
Card to the driver (Visa, Visa Electron, MasterCard, AMEX, Maestro)
Card online (Visa, Visa Electron, MasterCard, AMEX, Maestro)
PayPal
Invoice (corporate accounts only)